Rubber Track Common Faults and Causes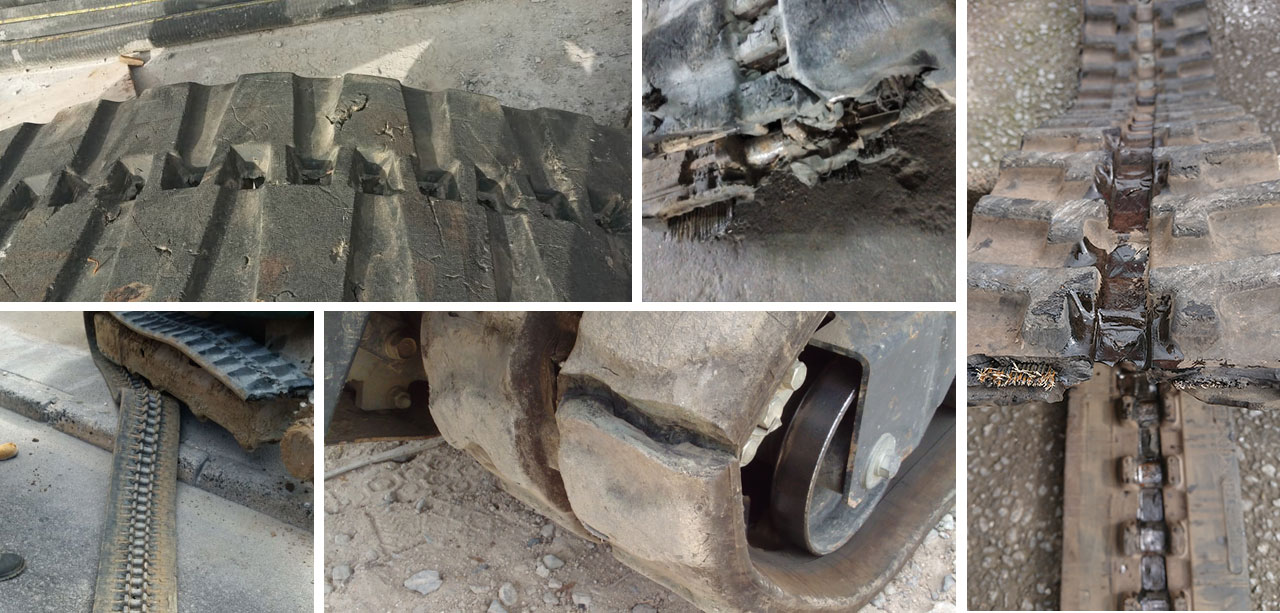 01
Ground plane trauma
Caused by stones and sharp objects on the road.

02
Wheel side (inside) rubber rupture
This type of damage can also be caused by scratching the drive wheel or by sharp objects such as stones; improper assembly or removal of the track or interference with the chassis of the main unit.

03
Ear injury on both sides
This is caused by contact collision with the frame of the body, such as uneven road surface, inclined walking, and unwheeling.

04
Upper lap pattern root rip

05
Lower lap joint side slit

06
Track break
The crawler may cause breakage in the event of over-tensioning such as tripping, riding or biting foreign objects; the overload operation of the machine may also cause the track to break.

07
Damage to rubber water bugs on the side of the wheel
When the machine roller rolls on the rubber surface, the rubber surface is destroyed by the action of foreign matter such as a load and a small sand. Water damage is increased with increasing use time.

08
Core iron wear
The longer the use time, the more severe the wear of the core iron.

09
Core iron shedding
If the load is too heavy or abnormal, it will be caused; when the machine drive wheel is excessively worn, the core iron will be hooked out and fall off.

10
Core iron break
If the load is too heavy, the core iron will break. When the use time is long and the core iron is seriously worn, the core iron will also break.