2016 BAUMA CONEXPO INDIA (DECEMBER 11-14,2018 GURGAON/DELHI)

2016.11.18

Shanghai Puyi Industrial Co., Ltd attended 2016 India Bauma Fair.
On 12th-15th December, Shanghai Puyi Industrial Co.,Ltd sent our team to attend the 4th Bauma Conexpo in India. This is our first time to attend Bauma India Expo. Our team were full of enegery and exciting. For the first time, we exhibited range from rubber tracks for excavator, rubber assembly, chassis to tyres. Thanks for Bauma India, we got chance to meet many new clients and also let world to know our company well!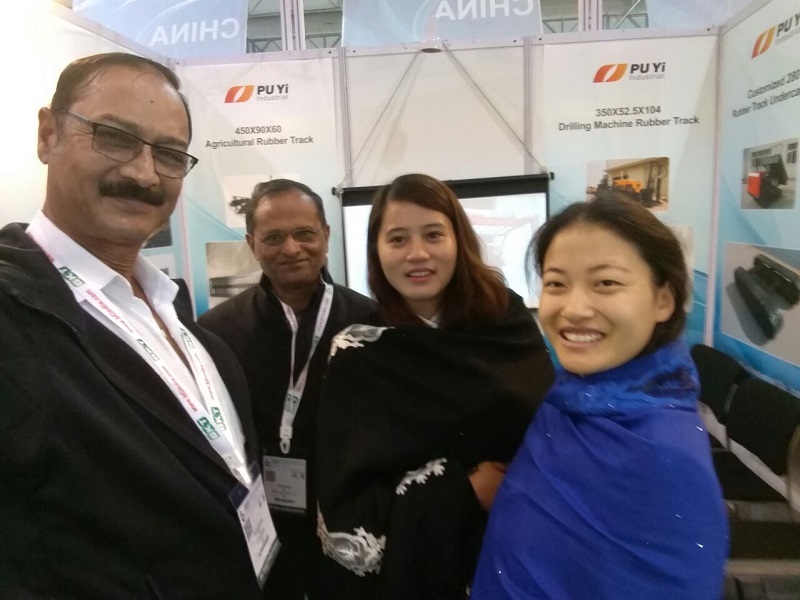 Shanghai Puyi Industrial Co., Ltd attended 2016 India Bauma Fair.
About the Bauma India
The India International Construction Machinery, Building Materials Machinery, Mining Machinery, Engineering Vehicles and Equipment Expo jointly sponsored by the Munich Exhibition Group and the North American Equipment Manufacturers Association are the largest and most internationally influential engineering machinery, building materials machinery and mining machinery industry in South Asia. Professional exhibitions are held regularly every two years in Mumbai, India.
As one of the fastest growing markets in the world, India has the largest market for construction, engineering, mining and industrial equipment in South Asia, which is undoubtedly the most important reason for attracting India's attention to India in the industry. The exhibition is designed to meet India's strong demand for technology and trade in construction machinery and equipment. The purpose of the exhibition is to meet the development needs of India's domestic infrastructure and real estate market.

Last review
Exhibition area: 130,000 square meters
Number of exhibitors: 710 exhibitors, 70% of international exhibitors
Number of viewers: 24,832
92% of the visitors were policy decision makers: 84% of the exhibitors gave the show a favorable rating; 93% of the exhibitors and visitors thought the show was a great event in India; 85% of the exhibitors decided to participate in the next session Exhibition.