2017 Ninth China (Jiangsu) International Agricultural Machinery Exhibition

2017.04.16

We attend 2017 Ninth China (Jiangsu) International Agricultural Machinery Exhibition
Time: From April-13th to 15th
City: Nanjing City, Jiangsu Province
Exibition Location: Nanjing International Expo Centre
The ninth Jiangsu International Agricultural Machinery Exhibition revolves around the theme of "focusing on full-scale, serving modern agriculture, realizing industry co-development", has more than 20 countries and regions of nearly 300 domestic and foreign well-known enterprises and related institutions exhibiting, exhibition area in the agricultural machinery industry growth rate, profit double decline in the background against the trend of growth, more than 60,000 square meters
Last year's show grew by 14.9%. Boutique museum, exhibiting enterprises have lovol heavy industry, John Deere, a drag east, Dongfeng Agricultural machinery, Kubota, etc., exhibits mainly large and high-performance equipment, including large and medium-horsepower tractors, harvesting machinery, tillage and finishing machinery, sowing machinery, plant protection machinery and agricultural products, such as post-natal storage processing machinery. There are Apos 1204-1k, 1304-1l tractors, John Deere cut 5.4 meters, power up to 238 horsepower C440 combine harvester, Ward Rui Long 4lz-5.0e combine.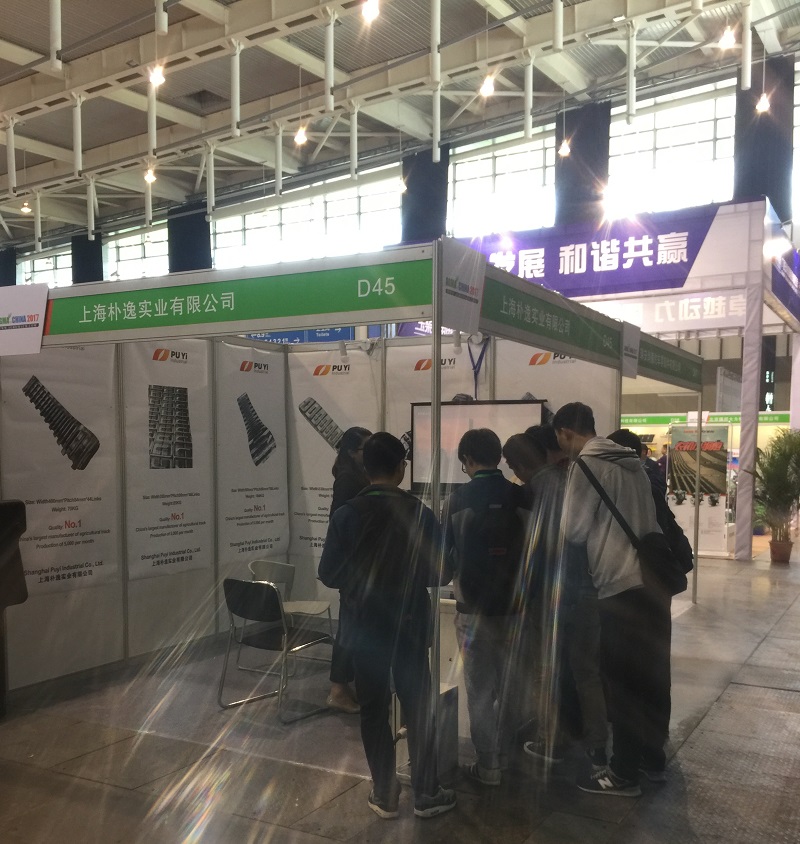 Shanghai Puyi
The International Pavilion is attended by many well-known companies from the United States, Italy, Germany, the Netherlands, Japan, South Korea, Israel, Argentina, Singapore, Taiwan and other countries and regions, including the top five global agricultural machinery companies in the United States John Deere, the United States Aike And Italy's Saimae Deutz-Far, Japan's Kubota, South Korea's Datong, South Korea's Lexing, Italy's Maschio, Italy's must-have and other internationally renowned brands of agricultural machinery companies. DLG German Agricultural Association will be represented by its member companies LEMKEN, Flinggl, BAUER Group, Krone, Germany, exhibits including round and square balers The cultivated disc harrow, the ranch manure treatment machine, the spreader, etc., are made in Germany for the prestigious German audience. The museum has gathered 33 foreign companies.
Domestic companies are also very active. In 2016, COFCO Group, Xugong Group, Lovol Heavy Industry and Zoomlion of China's top 100 enterprises made their debut. Changzhou Dongfeng, Jiangsu Wode, Wuzheng Group, Changfa and other well-known domestic agricultural machinery enterprises gathered and competed. The self-owned brand pavilion has brought together 15 domestic famous enterprises such as Zoomlion, Wode, Changfa, Shifeng, Baili and Hebei Shenghe. Green agricultural machinery hall, wind-driven, boom-type, high-gap, drone, everything; comprehensive innovation hall, a large number of drying machinery, Jiangsu Beidou, Hebei Xinxiang production of agricultural machinery deep pine remote monitoring system is also among them.
The high-end products were stunningly displayed, and the new products and technologies of agricultural machinery exhibited at the exhibition exceeded 1,000. The Volvo RG50 Beyond Edition product, which was first launched by Lovol Heavy Industries, is an intelligent product developed based on European advanced electronic and electrical architecture and advanced hydraulic technology from Japan. It is a high-end product specially designed for users of large-scale cross-regional operations. Dongfeng Jingguan newly developed the whole process of mechanized vegetable production and pure electric pollution-free agricultural machinery equipment for the first time. Zoomlion is deeply favored by users in the southern paddy field of Jiangsu Province, RH1004 tractor, PL50 rice machine and meets the southern rice large tonnage, high efficiency drying The demand for the Valley King DC300 dryer also attracted the attention of many people. The 4H11 engine of the century-old Changchai Company adopts an electronically controlled high-pressure common rail fuel system to meet the requirements of the National III emission regulations. It is not necessary to replace the system when upgrading to the National IV. It is mainly used for 70-130 horsepower wheel towing, 120-140 horsepower. Corn harvesting machinery is available, and there are constant customer consultations on site.